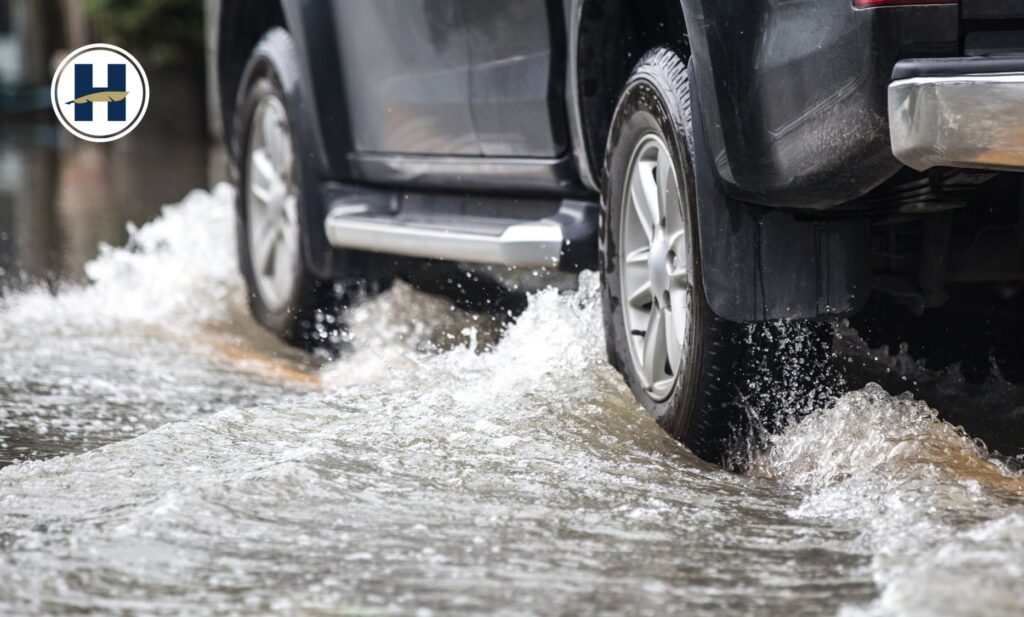 Disasters can have a huge impact on your business.
If you aren't prepared, the damage could be catastrophic, leading to slowed growth or even a complete shutdown of your company. Most businesses couldn't afford to shut down their operations for days or weeks waiting for a cleanup, and some wouldn't even know what to do if a disaster were to occur to begin with. How about yours?
According to the American Red Cross and OSHA, there are some simple steps you can take in advance to know what to expect during a disaster scenario and be prepared should one strike.
Understand Your Vulnerabilities
This all starts with understanding your vulnerabilities and preparing properly for your region. If you are located in the Midwest, your needs are going to differ from those on the East Coast or the West Coast. If you are in the South, you probably don't need to plan for a heavy snowfall. To become better prepared, consider the following:
Get information outlining the types of emergencies your region has seen in the past and how those emergencies may have impacted businesses in the local area.
Find out how well your facility can withstand damage and its general proximity to disaster impact areas, including flood zones, fault lines, power plants, and other potential hazards.
Understand the capabilities and skills of your employees. Does anyone know CPR or first aid? Are the roles of individuals clearly defined?
Have a list of emergency contacts and an outline of when those agencies or individuals should be contacted. This could include the Red Cross, the National Weather Service, utility companies, insurance carriers, local government agencies, local and state police, and the fire and EMS departments.
Make sure you have and understand insurance that is appropriate for your area in terms of disaster. It is important to remember that general business policies often don't cover disasters (particularly earthquake and flood damage).
Understand the Impact a Disaster Could Have on Your Business
Depending on the type of disaster, the impact on your business will obviously vary. However, there are some things which should be done regardless of the type of disaster your company faces:
Identifying a policy for employees which outlines leave policies, sick policies, payroll, communication infrastructure, employee contact numbers, and the overall chain of command. This ensures communication can occur regardless of the disaster and people know whom they need to report to.
Have a plan in place for suppliers and vendors which includes contact numbers and information, knowledge of their business continuity plan (so you know what will happen to your own supply chain), and alternative distribution plans.
Outline what will happen with your customers, including (if applicable) contact information, information about their continuity plan, and alternative distribution plans in case you cannot get their products to them on time.
Have Plans to Protect Your Employees and Your Business
Finally, it is essential to have a thorough plan in place to protect your business and employees before, during, and after a disaster strikes:
Have a first aid team in place. About 10 percent of your workforce should be trained in first aid or CPR so that they can assist should an emergency occur.
Have proper safety equipment on hand and ensure that the equipment you have actually works. This will include things like smoke detectors, first aid supplies, industry-specific safety equipment, and fire extinguishers.
Have an emergency response plan in place which includes information about communicating and warning employees, consideration for special needs of employees who have medical issues, and provisions. This should also contain information about shelter-in-place locations, if applicable.
A thorough business continuity plan. This one is a bit complicated but starts with designating a team to develop the plan and outlining the procedures each department will need to take. Also, consider which business functions are essential and must stay running.
With regard to continuity, that aspect is best discussed with a professional. There are even business continuity insurance plans to help make sure you don't fall behind while restoring normal operations to your business. Ultimately, it all comes down to figuring out what your essential personnel and business functions are and ensuring that those will remain operational even if other aspects of your business get sidelined during a disaster.
Final Thoughts
It is still essential to be properly covered from an insurance standpoint even if you have a thorough plan in place ahead of time. Knowing how to protect yourself, your business, and your employees isn't going to mitigate all the damage that could be done. Therefore, speaking with an insurance professional is still an important aspect of disaster preparedness.
How about your business? Do you think you are prepared to weather the storm (or earthquake, or tornado, or anything else) should a disaster strike? Remember, having insurance to cover your potential losses is an important step. But being adequately prepared could be the difference between a minor claim and a catastrophic loss for your company.
Ready to get going on your disaster readiness plan? Our team is here to help. Contact HIG by phone (856-489-9101) or by use our quote system on our website to get started today!